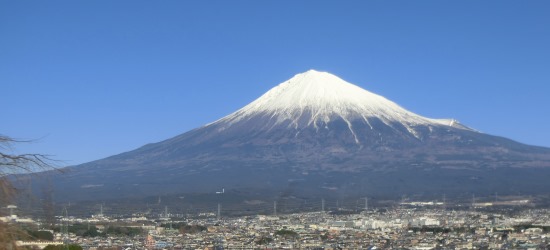 Bix & Marki  End of 2016~17 Tour Report
We left our house in the morning of the 27th of December, in a pouring rain. It was the first and last rainy day of the tour ! We walked 15 min. to the station soaking wet and took the train to Kofu. The next day, we went to Hamamatsu, Nagoya, Gifu and Kyoto.
Tuesday 27 December 2016  Café Stone's Brown Sugar
Yamanashi-ken Nakakoma-gun Syowa-cho Shimizu Arai 478
Tel 055 228 1424   http://brownsugarkofu.com/contact/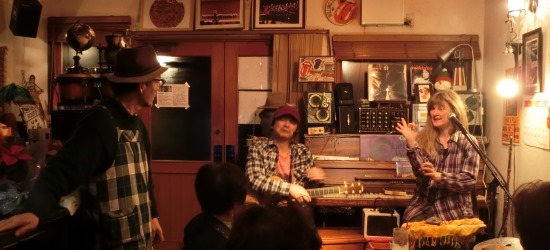 The coffee shop is full of music instruments and posters and the owner used to be the school principal of the local school. Bix did an English lesson before the concert. In between the songs, we spoke a lot with a wonderful audience about the importance of being curious about languages and the relation between music and language.
Wednesday 28 December 2016  Kuroneko-tei 
Shizuoka-ken Hamamatsu-shi Naka-ku Shinmeicho 315-8  
Tel 053-453-9334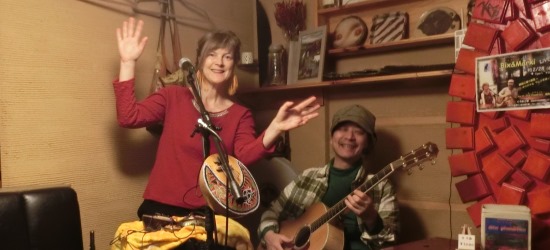 We played our songs for French students and there was also a lady who sings traditional French chanson in Japanese. They were all having a French-style dinner, escargots and wine, while listening to us. The French teacher Jean-Loup was there with his students, and he told us that our music reminded him of the music of some animation movies. It was a great evening. Thank you so much!
Thursday 29 December 2016  Cafe Dufi 
Nagoya-shi Naka-ku Shin-sakae 3-17-11   Tel 052 263 6511
http://cafedufi.com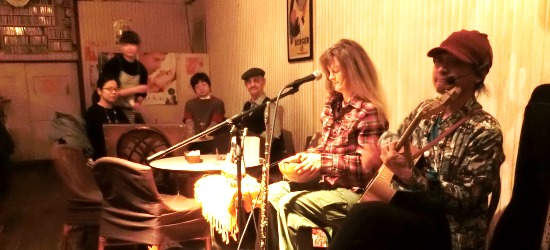 We were happy to play again in the relaxing mood of Dufi meeting our old friends and also new people ! The pizza was delicious. Dufi's cooking is always good... We heard that the French - Brasilian - Japanese musician and composer Pierre Barouh had passed away the day before, and that the owners were big fans of him.
Friday 30 December 2016  Café SIESTA
Gifu-shi Yanaizu-cho Kitatsuka 4-33  Tel 058-388-5972
https://cafesiesta-gifu.jimdo.com/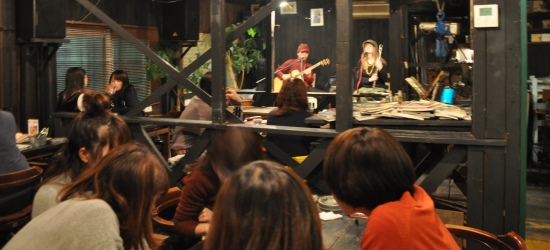 We played for our friends and for lots of new people. People downstairs could hear the sound of the live upstairs where we were, and that made music become a big part of the setting. Just before going to Siesta, Bix bought a big backpack to put all her percussions and flute in. Walking from the train station to the concert settings became now much easier...
Tuesday 3 January 2017  Bourbon House Lucifer  
Kyoto-shi Sakyo-ku Nishibayashi-cho 7-1 Casa Shimogamo 2F  
Tel 075‐702‐3537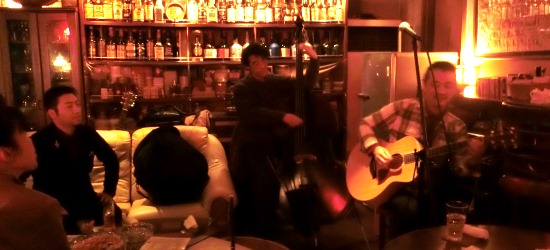 We met our old musician friends from Kyoto as our first live in 2017, at the old bar where Marki used to play when he lived in Kyoto. We played our pieces and also jazz standards with the friends. It was a warmhearted evening. To be a musician is not easy, and to continue to do music in life is hard. But perseverance is important.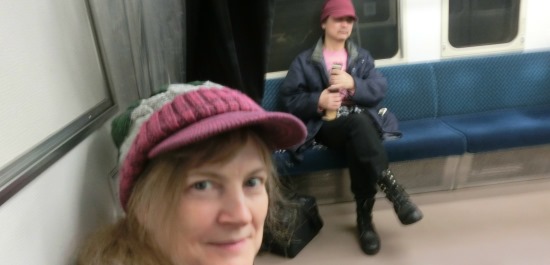 We had a wonderful End-of-the-Year tour. The weather was mild and sunny. (See the page top picture of Mt.Fuji with the blue sky for ex.) It gave us new energy to continue ! Thank you to all of you !

16.End of 2016~17 Tour